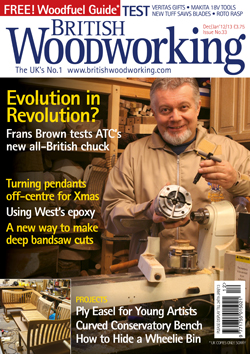 The Easyscribe was reviewed in the October/November edition of British Woodworking. If you missed the edition Nick Gibbs sent us a PDF:
Reviewing the Easyscribe Nick – though fond of his compasses – describes how the Easyscribe "does exactly what anyone who has had to transfer across wavy lines for fitting would expect".
Calling the 'Friends of Easyscribe'! Easyscribe is the latest victim of social media and we are starting with a Facebook page. So post your views, reviews and pictures of yourself using the Easyscribe and show the world what they are missing.
Easyscribe is the only one hand adjustable accurate scribing tool on the market. This is a tool for the professional finish carpenter and fitter. Small and lightweight for the carpenters pouch or pocket. Watch this video explaining how the tools works and  comments from Axboard Director, Stephen McDermott.